Building Healthy Community
"Therefore welcome one another as Christ has welcomed you, for the glory of God."
Romans 15:7
As Christian people we believe that God has a heart for building community and invites us to join him. In practice this has meant people from Kingfisher church being involved in a range of activities that provide support to different people in our community.
At Kingfisher Church our desire is to reach out into the local community to show the love of Jesus, but also to work with the local communities and organisations in practical and supportive ways.
CommuniTea Looking for something to do on a Saturday morning? Come and meet neighbours and people in the local community for a cup of tea and a chat. Free activities for all ages – indoors and outdoors. Based at Castle Mead School every first Saturday of the Month.
CommunitTea is a community event organised by Kingfisher Church and The BIG Community Grow and supported by Castle Mead School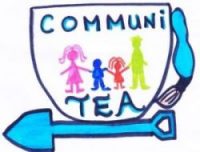 What are Baby Bundles?
Baby Bundles is a scheme which provides essential items for families who are expecting a baby or have recently had a baby, where there is financial difficulty. The scheme was originally run by the NCT in Marlborough and provided bundles for families in that area only. Ruth Brooks-Martin, Spurgeons Together for Families Worker, is now working in partnership with the NCT to expand the scheme to other areas of Wiltshire, including West Wiltshire. Her links with other organisations, including churches, Mothers Union and Little Pickles Markets has increased donations, meaning that more families in need can benefit from the bundles. Families have to be referred for a bundle by their Midwife, Health Visitor, Social Worker or through a Children's Centre Family Support Worker. Kingfisher Church is actively supporting Baby Bundles through donating and making items.
How can you help?
Donations – We would appreciate any donations; please don't hesitate to drop them off at the Red Admiral on Paxcroft Mead or at the Mead Community and Castle Mead Primary schools. Essential items for both mother and baby, can be found from the list below:
Essentials for mother:

Breast pads and maternity pads

Toiletries

Late maternity clothes

Comfort items, e.g. chocolate

Essentials for baby:

Nappies, either disposable or re-usable, preferably sizes ½

Wipes and other toiletries

Baby clothes: baby vests, sleep-suits, scratch mittens, day clothes, cardigans, hats and coats/snow-suits. Sizes include tiny baby, new-born or 0-3 months and all items should be new or of good quality second-hand.

Bibs

Baby blankets

Small baby toys, e.g. rattles or baby books
Community Crafts – come along to The Red Admiral on Monday mornings (from June) 11am – 1pm, where you can knit, crochet or sew for the Baby Bundles or just enjoy a cuppa and a chat.
Prayer – please pray for love and support for local mothers and newborns who are in need.

We have enjoyed an excellent relationship with the Mead Community Primary School since we started meeting there in 2009.
Many of our younger members have attended the school at some point. Our leader Alison gives assemblies at the school telling the children about the church and sharing her faith with them. As well as this she is a governor of the new school on Castle Mead and we as a church are seeking to engage ourselves with this new community.